https://www.signupgenius.com/go/10c0d4facad22a7f8cf8-carolyns
You don't have to be a parent of a middle school student to help! Our 6 & 7th grades are earning money to travel to our nation's capital in 2 years! Can you spare your time to help them out? This is a huge fundraiser for us, but we need your help. This adorable pumpkin patch gives us a generous donation to help direct parking cars during their busy season. We welcome any volunteer able to commit a few hours one weekend. We need you! Many hands make light the work.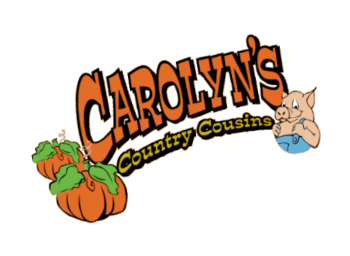 ArE yOu reADy for some VOLLEYBALL?!? Trinity's 4-6th graders will be playing their first game tonight at Immanuel in Higginsville. The game begins at 6:00pm.

Breakfast Menu for September 14-18 All meals include juice, milk, applesauce and raisins. Monday – Pancakes & Sausage Tuesday – Breakfast Jammer Wednesday – Donuts Thursday – Breakfast Pizza Friday – Egg & Cheese Biscuit Lunch Menu for September 14-18 All meals include milk. Monday – Chicken Strips, baked beans mixed fruit, hot wheat rolls Tuesday- Burrito Lunch, corn, pears, ice cream Wednesday – Roast beef, green beans, mashed potatoes, beef gravy, peach, hot wheat rolls Thursday – Chicken alfredo, broccoli, strawberries, breadsticks Friday – Bar-B-Que Rib on bun, carrot sticks, applesauce, cookies (ranch available)


A message from our PTL President! Hello Parents! Welcome to the 2020-2021 school year! While we are uncertain of what our school year will look like, we are certain that Trinity will do a superior job delivering education to our students. Trinity's Parent Teacher League's goal is to support our school in their endeavors to educate our children as well as provide a community of like-minded Christian parents. We will be having four meetings this year the first of which is scheduled for September 21st at 6 p.m. The PTL Executive Committee will be in a central location and we will be providing an online platform link for anyone who would like to attend the meeting. We encourage you to attend! If you have not signed up for a committee please reply to this email and we will discuss what committee will fit into your schedule. Lastly, we would like to draw your attention to the fundraisers that went home last week- Shakespeare's Pizza and Soap Sales. We apologize for running these simultaneously. This was out of necessity because we were unable to hold our 4th of July fundraiser. We would like to encourage you to sell as much as possible as all funds go to benefit our students. If each child sells five pizzas, we will make our sales goal. Any pizza over our goal is an extra $5 in profit! Please let us know if you have any questions. Thank you for choosing Trinity! PTL Executive Committee Ashley Lovercamp- President Sarah Griggs- Vice President Jenny Mills- Secretary Martha Schreiman—Treasurer

Breakfast Menu for August 31-September 4: All meals include juice, milk, applesauce and raisins. Monday – Breakfast Pizza Tuesday – Pancakes w/ Syrup/Sausage Wednesday – Sausage in Roll Thursday – Donuts Friday – Chicken Biscuit Lunch Menu for August 31-September 4 All meals include milk. Monday – Nacho Chips w/ Cheese, broccoli, strawberries, rice krispie treats Tuesday- Popcorn Chicken, baked beans, peaches, hot wheat rolls, cake Wednesday – Hamburger on bun, potato triangles, carrot sticks, applesauce Thursday – Chicken & rice, green beans, mixed fruit, bread sticks Friday – Gilled chicken patty, corn, mac & cheese, blueberries, cookies


Watch for your Principle's Pen in your inbox on Wednesdays!


Please Check Fast Direct for important information regarding Registration & Back to School Night