Just a reminder that all VBS superheros will be singing tomorrow in church at 9:30! See you then!!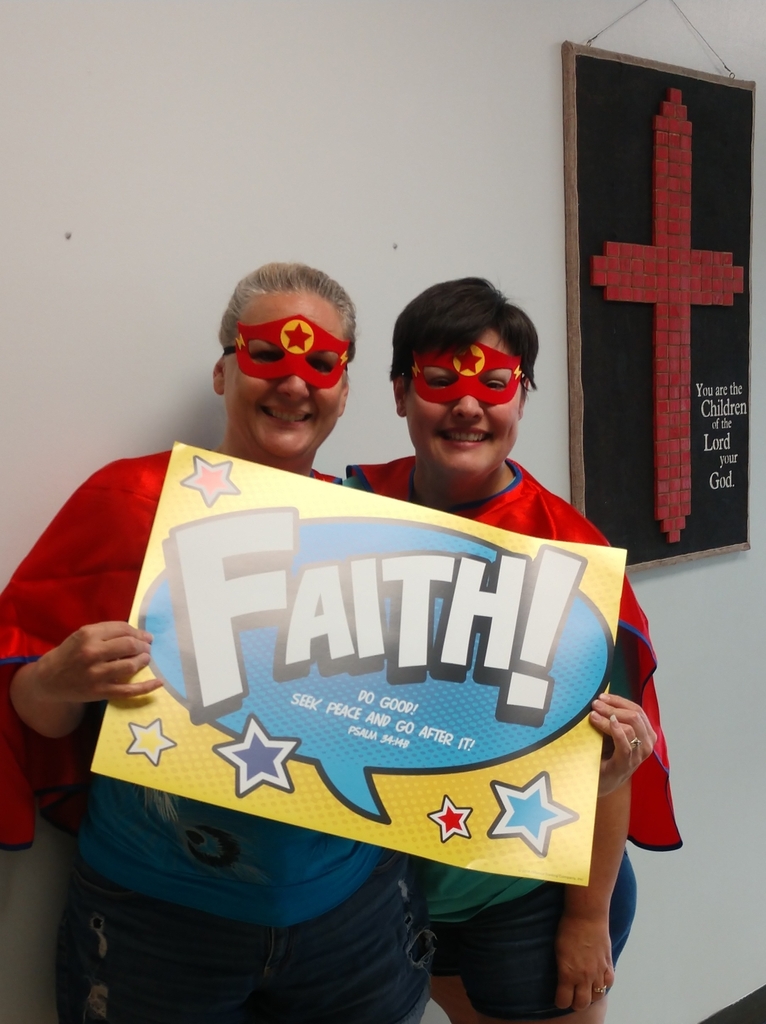 Today is a great day to visit Alma! Youth group garage sale in the school gym until 6:00 p.m. tonight. And food trucks will be here at 11:00!! Come support Trinity youth group and our medical mercy fund.


Volunteers Needed!! Calling all superheroes and sidekicks!! We need you at VBS. Even if you're just a superhero wannabe or a sidekick in training, we have a place for you at Trinity's Vacation Bible School! If interested in volunteering, click on the link:
https://forms.gle/7U6RscEFW9HqQweBA
.

Correction: Tomorrow's luncheon is for Color Guard only.

Tomorrow, Monday, May 30, the Tieman- Blackburn Legion Post #478 Color Guard will play TAPS at Trinity Lutheran Cemetery at 10:00 a.m. and the Blackburn Cemetery at 11:00 a.m., for "The National Moment of Remembrance", asking Americans to a pause for a moment to remember those who have died in military service to the United States. The Ladies Auxiliary will be serving a luncheon following at noon, at the Legion Hall in Blackburn for the Color Guard and ALL VISITORS.

Eighth grade graduation is tonight at 7:00 in the school gymnasium. Anyone is invited to attend! School dismisses at 10:30 tomorrow. There will be no aftercare. All students need to be picked up at 10:30!

All students are encouraged to wear their Holy Moses Tshirt tomorrow! Chapel starts at 8:30 tomorrow; all are invited!

Reminder; tomorrow is the last day of aftercare for this school year! No aftercare on Wednesday.

The athletic barbecue is tomorrow night at 6:00. Families of Trinity athletes are invited to come and join us for dinner, wiffle ball, and fellowship! Please bring, a dish to share, tableware, and lawn chairs! Hope to see you there!

Field day will start tomorrow at 1:00. We have so many fun outdoor activities planned for the students! There are no water activities this year so swimsuits and towels are not necessary! Bus will run normal times, and aftercare will be open as well!

Important Aftercare Families!! Due to multiple area graduations and celebrations, aftercare will be closing at 4:30 p.m. tomorrow, Friday, May 13. Please pick up your child no later than 4:30. Thank you.

Are you needing last minute gifts for Graduations, Birthdays, Anniversaries, or even weekly/monthly grocery shopping. Have you considered using Tiger Scrip cards for these occasions? We are placing an order on Friday, May 20. Contact the school office at 660-674-2444.

A quick reminder that tomorrow is an early out. We will dismiss at 12:30 so faculty and staff have the opportunity to attend area high school & college graduations! Aftercare will be available!

Preschool students also need to wear their red shirts tonight. Please bring them to the preschool classroom at 6:20!

All students need to wear their red Holy Moses t-shirt tonight! The play begins at 6:30. K-5 students need to report to their lineup at 6:20. Until then, please remain with parents. 6th - 8th grade students need to report to their classroom by 6:00. PTL is sponsoring an ice cream social directly after the musical!

Reminder: All students (prek-8) sing tomorrow at Trinity Church Service starting at 9:30. Please sit with your family until Pastor Ross calls you forward!

SPRING PICTURE DAY is this Thursday: Spring sports, choir, band and retakes! To order: inter-state.com/68416SA