The Principal's Pen can be found on our website, facebook, on the app, in fastdirect and HERE! A hard copy is coming home today, too!
https://5il.co/14h3t

Trinity ball games for the remainder of the week have been canceled due to illness. Please stay tuned for reschedule dates!

There is no school tomorrow because of the Martin Luther King Jr holiday! If you have time research how he got his name! Students; you come tell me how he got his name and you will receive a small prize!

Don't forget to RSVP for the February 5th "Snow Much Fun" early childhood center support dinner! You can email
angiewells@trinitylutheranalma.com
or text/call 660-641-7874. There is also a sign up sheet at the back of church! Everyone is invited!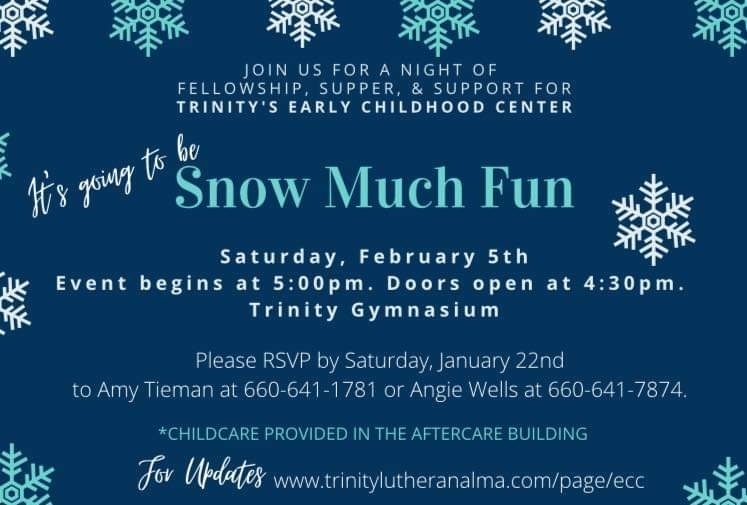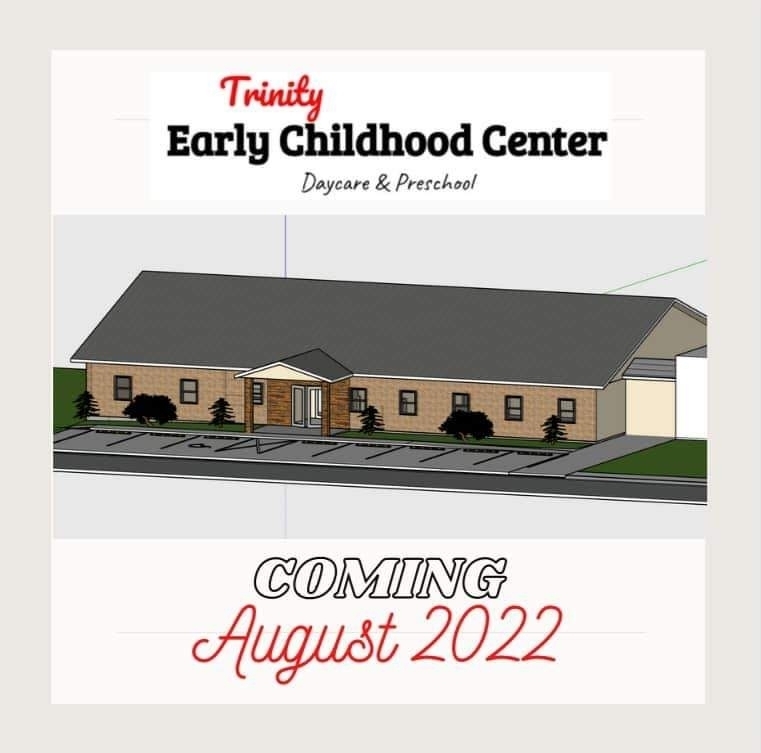 The pen can be found on our website (trinitylutheranalma.com) through the app, on fastdirect and here!
https://5il.co/1483o

The bus will be running a little late! Had to take a detour because hwy 20 was blocked.

MENU CHANGE: Lunch on Wednesday will be Chicken Patty on bun with hash brown triangles!

Just a couple of hard working guys!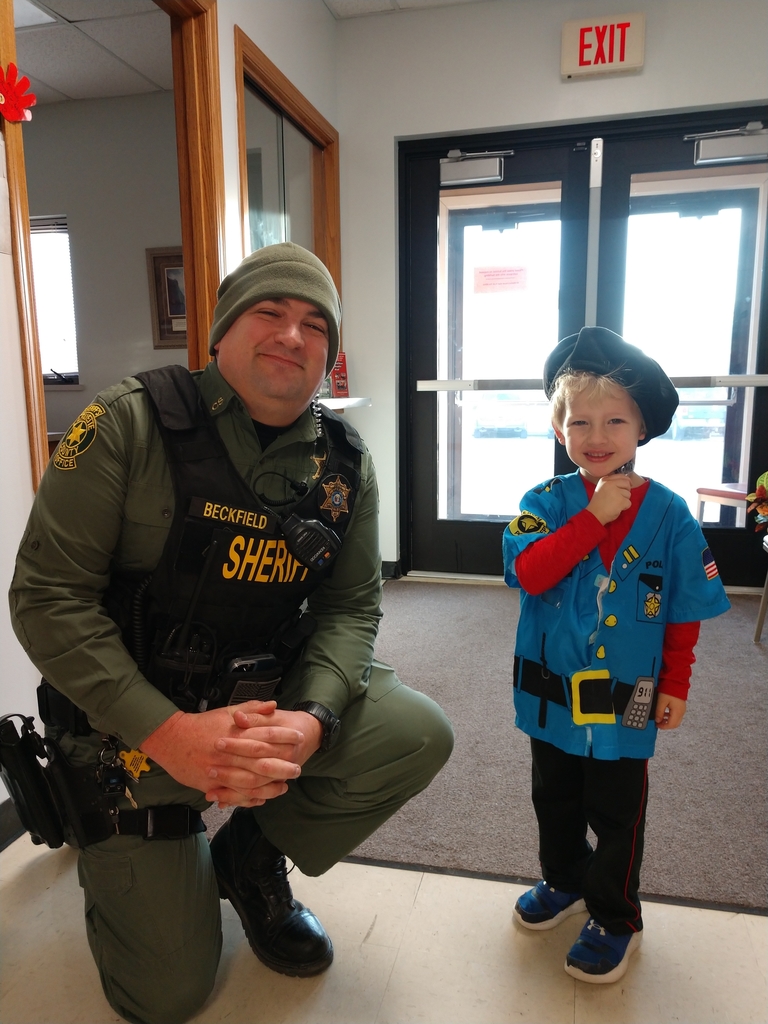 The January 5 pen can be found on the website, the app, in fast direct and HERE!
https://5il.co/13tnn

welcome back! We are so excited to get the second semester started. Grade cards will be coming home on Friday. All chapel offerings this quarter will be going to a local food pantry and women's shelter. God's blessings

If you are experiencing a power outage and need something, please reach out to Mrs Wells at 660-641-7874. Hopefully the power will be restored soon.

This is going to be such a fun event! Mark your calendars! More details to follow.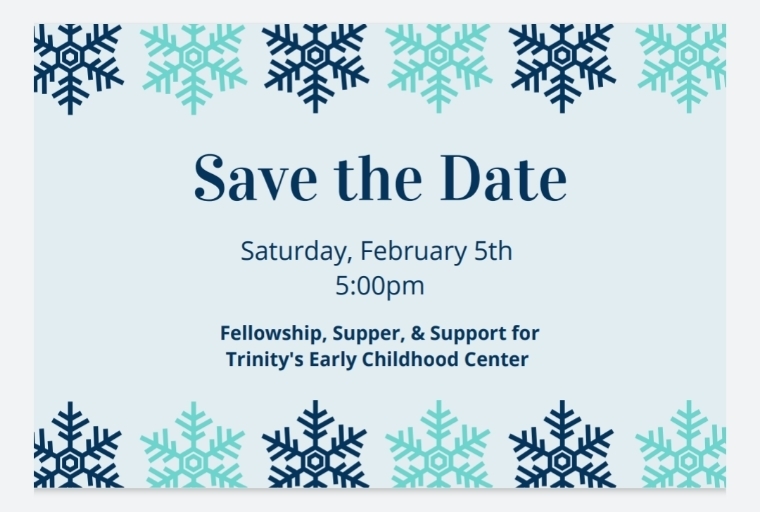 Tomorrow is a 10:30 a.m. dismissal! There is NO aftercare tomorrow! We are ready for Christmas Break!

PJ day tomorrow!!

It's going to be hard to get up for school on Monday! So, since we have to be here, let's make it fun! Stay in your PAJAMA'S ALL DAY!! PJ Day for ALL GRADES!!! Monday, all students may wear their (appropriate) pajamas! And remember that Tuesday is a 10:30 a.m. dismissal!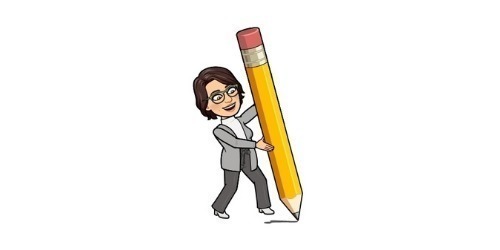 We are so excited to be able to sing a selection of our program songs tonight at Our Redeemer in Marshall. Students need to sit with their families and will be called up when it's time to sing. The service starts at 6:45 p.m. We encourage everyone to arrive in plenty of time!

The Spring Auction is a few short months away and the auction committee is needing some help! First, we are looking for some volunteers to help on the committee, it is a BIG fundraiser for our school and the more help we have the lighter the load for all involved! If you are interested in helping please reach out to Jenna Fitzwater (660-641-1170). Second, we will be asking for families to donate items again and it's not too early to start, right now there are great sales going on! Thank you for all of the support last year, we look forward to another successful Spring auction! IF you have any questions please reach out to Jenna Fitzwater or Angela Plattner.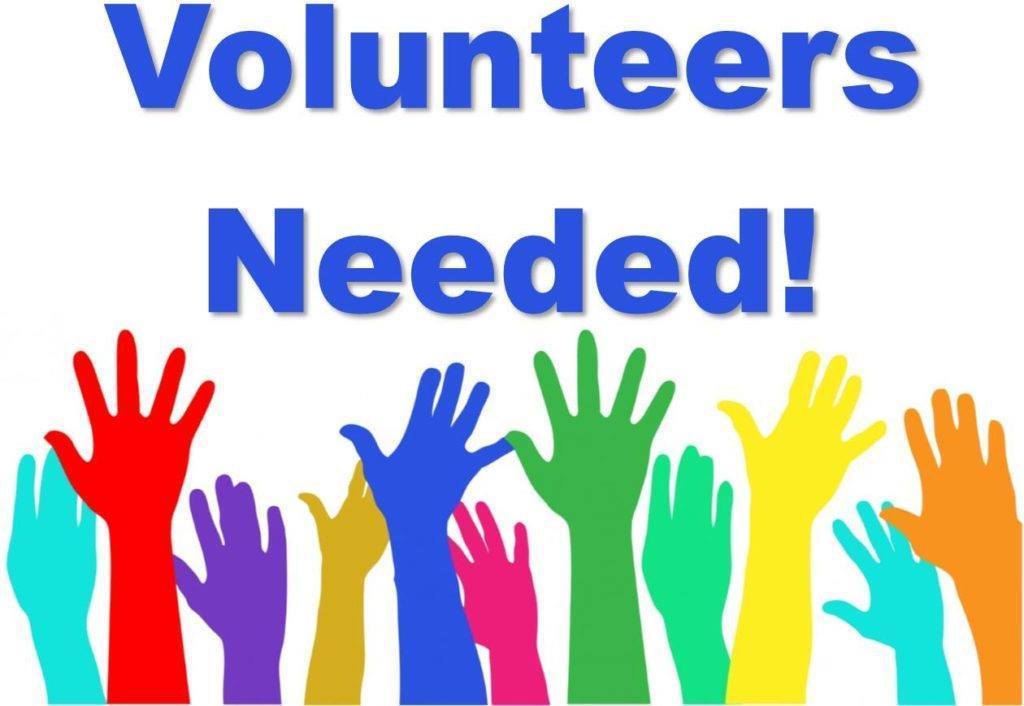 The second advent candle ("The Bethlehem Candle") is purple and represents peace. Peace is a central theme of the advent season but the main focus of the second week of Advent. One of the prophecies about Jesus calls him "the Prince of Peace" (Isaiah 9:6-7). When the angels appeared to the shepherds, they ended their message by saying, "Glory to God in the highest heaven, and on earth peace to those on whom his favor rests" (Luke 2:14). When Simeon saw baby Jesus in the temple, he thanked God that he could now die in peace for he had seen the Messiah (Luke 2:29-33). On a broader level, the Bible talks in various places about a spiritual war going on between goodness and evil (or "powers and principalities" [Ephesians 6:12]). The combination of Satan fighting against goodness, and humans fighting against God, has made the earth a battleground in an ongoing fight.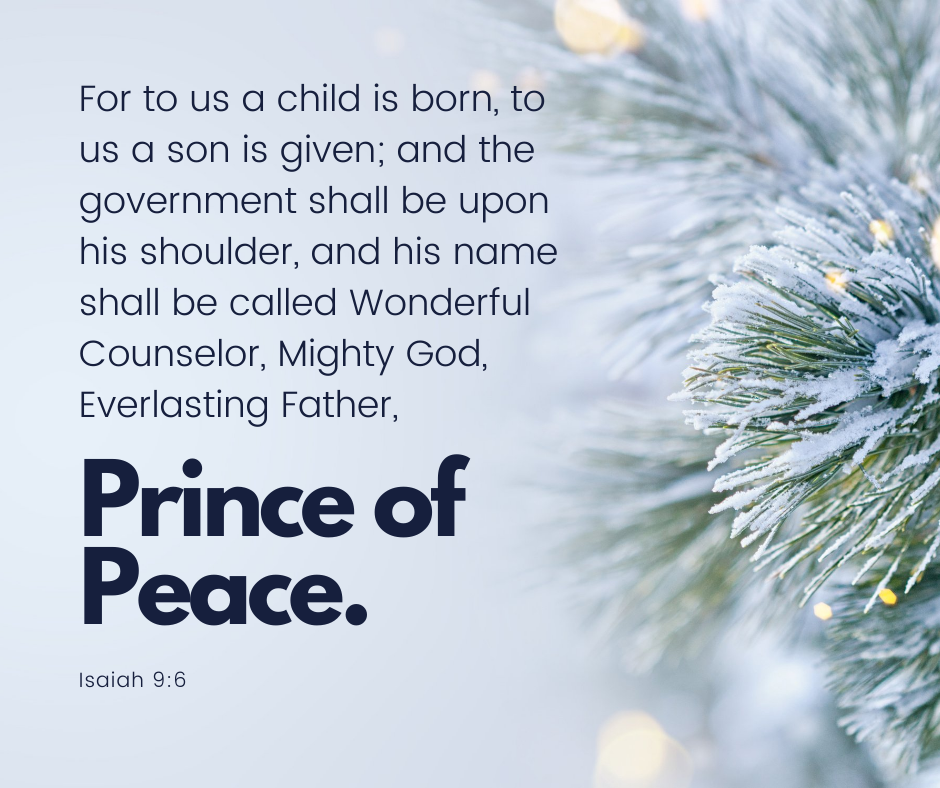 This week's Principal's Pen is full of important information! Click the link to read it!
https://5il.co/12w7f
Or check it out on facebook, the website, or in fastdirect.