We will be placing an order next Wednesday, May 5, for scrip gift cards. If you would like to place an order, please contact the school office. 660-674-2444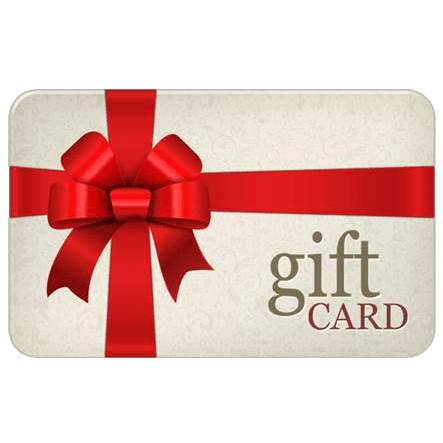 Tomorrow is the early bird registration deadline for next year!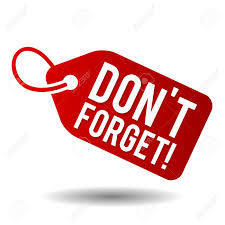 Please turn in your 4th of July work schedule preferences asap! If you need another copy, check fastdirect or reach out to the office. Thank you!

Due to a city wide power outage, phone lines are down! You may reach us via email or text.

Please be sure to fill out and return the spring musical shirt request sent home with your child on Friday. Also remember that testing starts this week! Water and snacks have been provided by the PTL!

IMPORTANT: Due to poor field conditions the Trinity Track meet scheduled for tomorrow in Higginsville has been cancelled! A makeup date has not been set at this time. Thank you

The Lexington Track Meet has been rescheduled for April 30. This was not on the most recent principal's pen, so please add it to your calendar!

Please see the track volunteer sign up!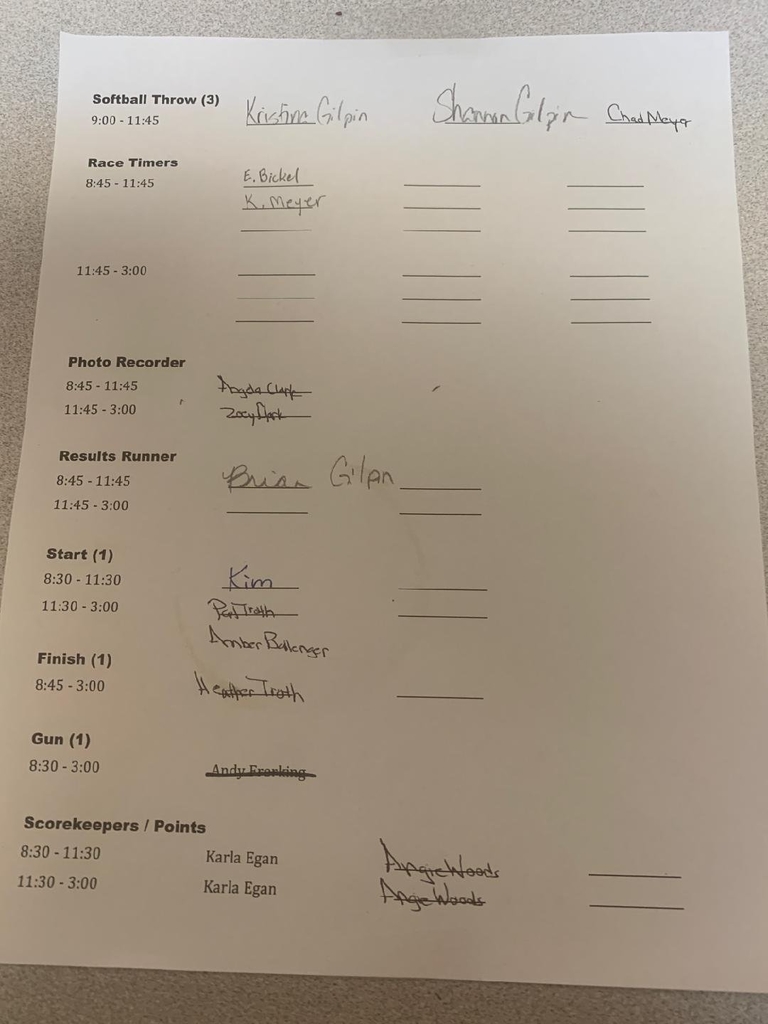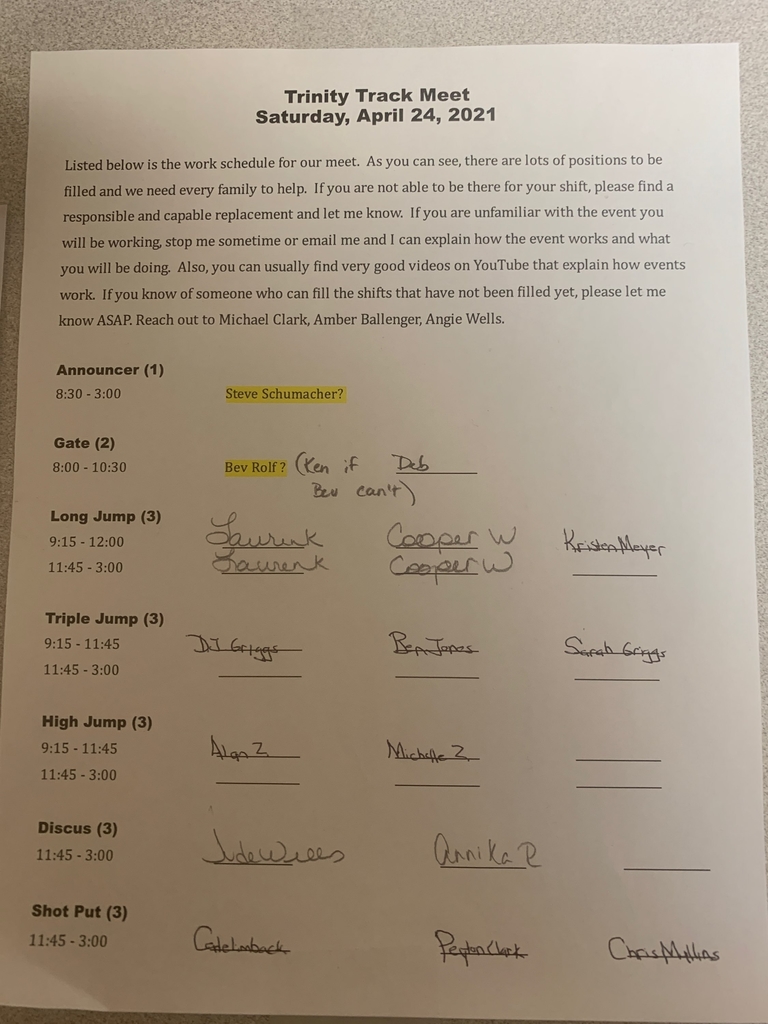 PTL tonight! I follow the zoom link if you can't meet in person.


The Lexington Track Meet for tomorrow has been POSTPONED. The new date will be April 30.

PTL Tomorrow night at 6:00 p.m. in the school cafeteria. A zoom link for those unable to attend in person will be sent out tomorrow. This is our last one of the year, and we have important things to discuss. The class with the highest percentage of parents attending will receive free suckers on Friday!

Reminder: spring pictures are tomorrow. All track participants will be taking pictures. Other student pictures are optional.

Congratulations to the preschool class! They earned a pizza party for having the cleanest classroom!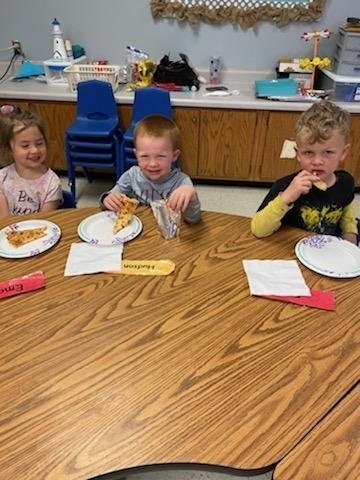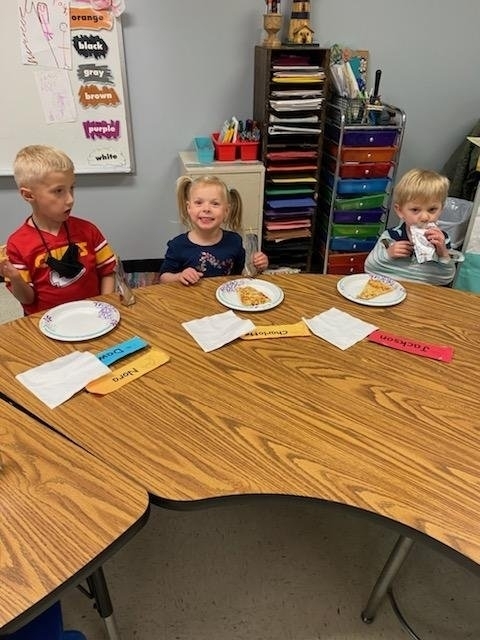 Good luck to all of our geography fair participants today!! Results and video will be posted later today!! Stay tuned!

The Principal's Pen will be sent out tomorrow afternoon so that we can include the Geography Fair winners! Great job, kids!


We are looking for a school music director for the next school year. This individual will be part time (scheduled tbd) and blessed to teach band and choir! Make a joyful noise with us here at Trinity! Contact Angie at
angiewells@trinitylutheranalma.com
for more info.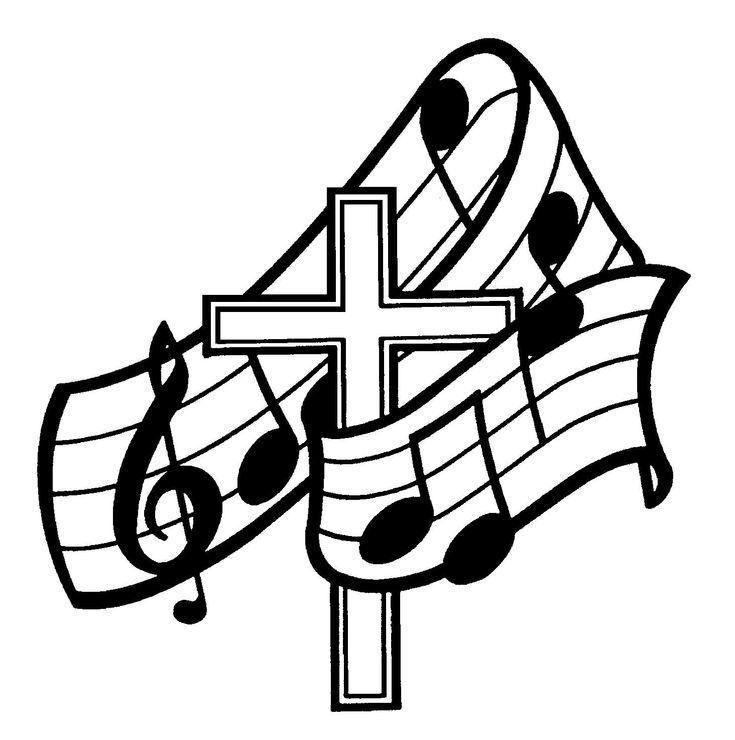 Just a reminder that Trinity School will not be in session Thursday-Monday due to Easter Break. We will be in session all day on Wednesday, the 31st and aftercare will be available until 5:30.

We need pictures for the following sports still for the yearbook: Soccer 4-6 Volleyball 7-8 Volleyball 4-6 girls basketball 4-6 boys girls basketball 7-8 boys basketball Please text to 660-229-3127. or email
mschreiman@santafechiefs.k12.mo.us
. Thanks so much!