Suckers and candy bars will be available for purchase tomorrow for $1.


Boys 4th-8th grade basketball starts next Monday, 3:30-5:00 and Wednesday 3:30-5:00. Practice times may change weekly. If your son is interested in playing and you have not heard from Coach Dierking, please reach out to the office or Amber Ballenger to be added to the list!


Red Ribbon Week continues!! Hide from drugs; Wear camouflage tomorrow. Chapel in the gym at 8:30! All are invited.

All chocolate sales money is due tomorrow!

Tomorrow is day two of our Red Ribbon Week Celebration! Rise up against drugs and wear your PAJAMAS to school!! We are also welcoming Deputy Crosson & Ace @ 9:00 for a presentation in the school gym. Everyone is invited!


If joining us for chapel this morning, we will be worshipping in the gym today!! Hope to see you at 8:30.

Basketball Season starting soon. Girls Grades 4-8 start on October 25 from 5-6:30pm. And repeat weekly on Tuesday evenings. Girls Grades 6-8 grades will practice weekly also on Thursday from 5-6:30pm. Boys practice TBD. Please have a sports physicals on record with the office before the first practice. Any questions please reach out to A.D., Amber Ballenger or coach DJ Griggs.

Happy National Cupcake Day!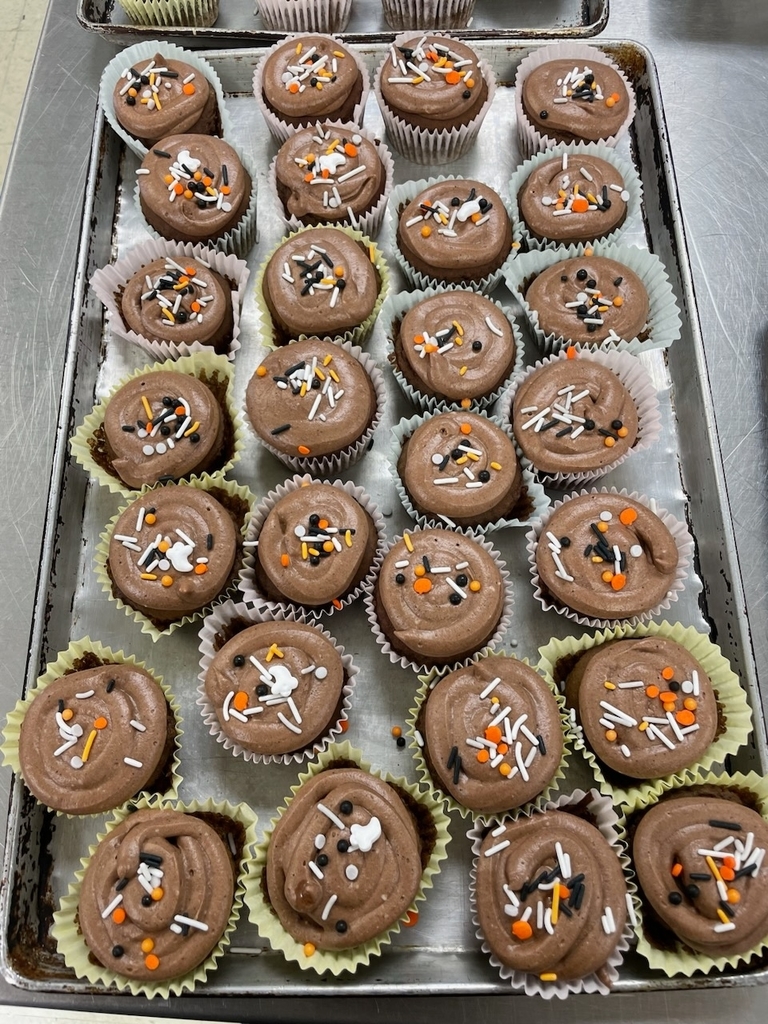 Just a quick reminder we dismiss at 12:30 today. After care will be open until 5:30. There is no school or after care tomorrow. Have a wonderful weekend.


Forms with Parent/Teacher Conference times have been sent home with the oldest child in each family. If you have any questions or need to change your time, contact the school office or your child's teacher.

Did someone say Monday Night Football?!? Let's show some ❤️ for our Chiefs! Wear red or Chiefs gear tomorrow!! Hats are ok!

Thank you to everyone who helped make today's PTL fundraiser a success. It was a perfect day for chili and soup! Be sure to check the cafeteria for any pots you may have left behind. Basket winners have been notified. Thank you, again!

Preschool through first grade families, don't forget those desserts! We need them by 9. They are the best part of the meal :) See you tomorrow!

Check your shift for tomorrow HERE --
https://5il.co/1ips3
-- Don't forget to have your chili to the school cafeteria by 9:00 a.m. If you have any questions contact Martha Schreiman at 660-229-3127.

Just a reminder all students preschool through 8th grade will be singing in church tomorrow. Please be at the church no later than 925. You may sit with your family until you're called up to sing. Parents, if you're working a shift during that time, please send your child over to sit with Mrs. Wells or another teacher! See you tomorrow.

All Generation's Together Day guests are asked to enter through the cafeteria doors! See you tomorrow!